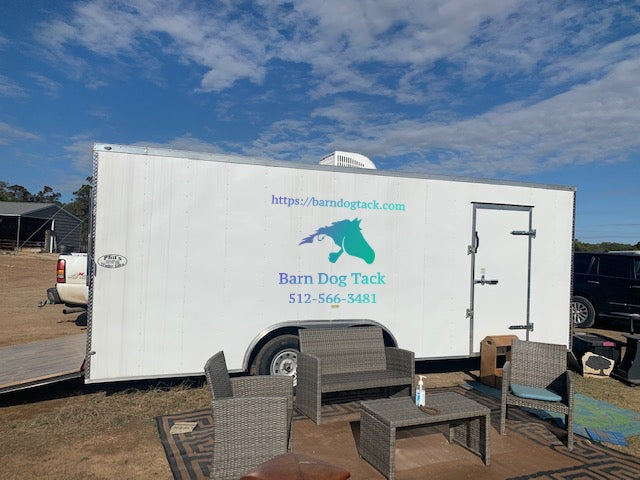 Traveling Tack Shop
 The farrier comes to you. The vet comes to you. The chiropractor and body workers come to you. And Barn Dog Tack will come to you.
Book the tack shop at your barn, equestrian center, or special event in the Austin area and we will bring a shopping experience directly to you and your clients. We even have a special catalog of items for pre-order that we will deliver on shopping day. Trainers! Ask about your discount for using our traveling tack shop program.
Barn Dog Tack is happy to provide this service free of charge. You only pay for the items you purchase. We offer the same prices you will pay online or in the store for your favorite products. And we offer exclusive discounts for this program only.
Filters