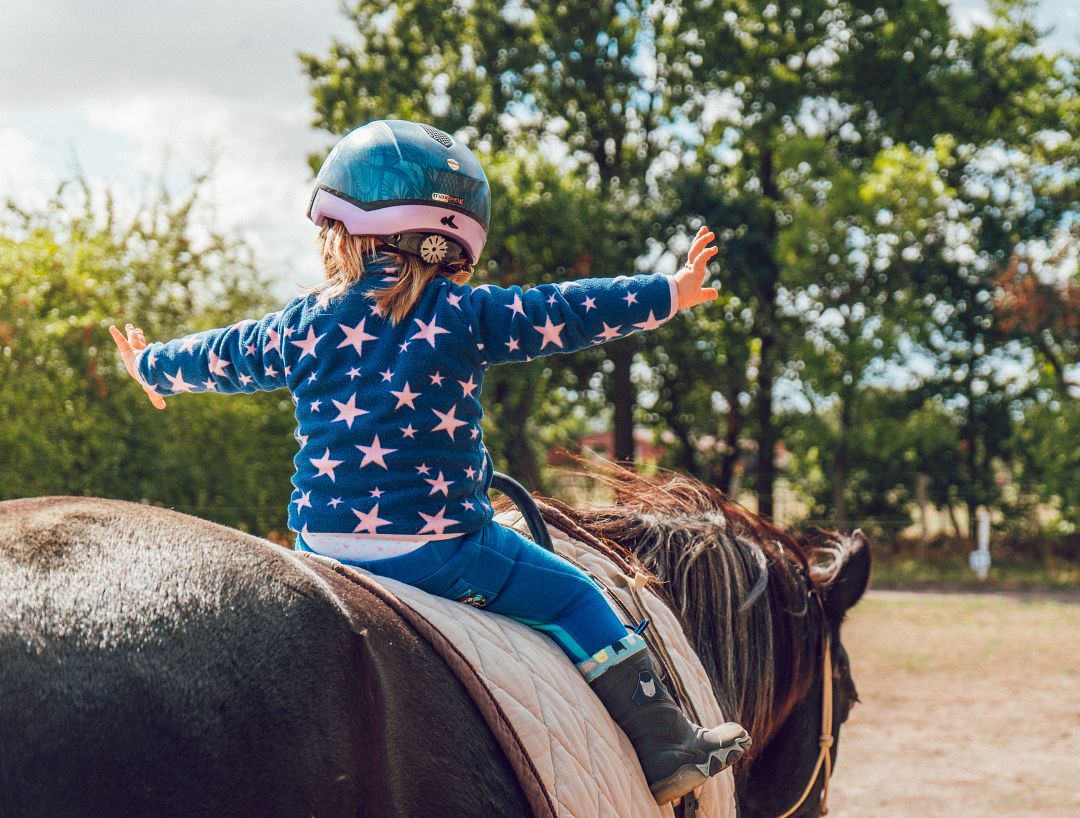 Top Tips For Choosing a Horseback Riding Lesson Program
Just like anything else in life, choosing a horseback riding lesson program is all about doing your research. With so many options out there, it can be tough to know where to start. But don't worry, we're here to help! Here are our top tips for choosing the right horseback riding lesson program for you.
Decide what you want to get out of the experience. Are you looking to just have some fun? Or are you hoping to make a career out of riding? There's no wrong answer, but it's important to know what you're looking for before you start your search.
Find a program that offers lessons at your level. Whether you're a beginner or a seasoned rider, make sure the program has instructors who can teach at your level. There's nothing worse than being bored in a class or feeling like you're not progressing.
Ask around. Talk to your friends, family, and fellow riders to see if they have any recommendations. Word-of-mouth is often the best way to find a great horseback riding instructor or program.
Check out the facilities. Once you've narrowed down your options, it's time to take a look at the facilities where the lessons will be taking place. Are the stables clean and well-kept? Are the horses healthy and well-cared for? Look for shiny coats and round, well fed bodies. These are important factors to consider before making your final decision.
Meet the instructors. The most important part of any horseback riding lesson program is the instructors. Make sure they're experienced, educated in the type of riding you want to do and that they have a good rapport with both horses and students. The last thing you want is to be stuck with an instructor who's grumpy or doesn't know what they're doing!
Ask about pricing. Don't forget to ask about pricing! Lessons can be expensive, so you'll want to make sure you're getting your money's worth. Compare pricing among different programs and find one that fits your budget. Remember though, the lowest price doesn't mean the best program. The lowest bid isn't always the best choice.

 
Make sure there's a good fit. In the end, choosing a horseback riding lesson program is all about finding a good fit for you and your personality. You should feel comfortable with both the horses and instructors, and you should feel like you're able to progress at a reasonable pace.. Don't be afraid to try out different programs until you find one that feels right for you.

   
Take into account location. When narrowing down your options, make sure to take location into account. If lessons are too far away, it'll be tough to commit to attending on a regular basis. On the other hand, if they're too close, there's always the temptation to skip out early! Find somewhere that strikes a good balance for YOU.

 
Listen to your gut! In addition to everything else on this list, don't forget to listen to your gut! If something feels off about a particular program or instructor, trust your instincts and move on. The last thing you want is to end up in a situation that makes you unhappy.

 
Have fun!. Last but not least, remember that horseback riding is supposed to be fun! Don't get so caught up in finding the "perfect" program that you forget why you wanted to ride in the first place. As long as you're safe and enjoying yourself, that's what matters.

       
Most Important factors: be safe and have fun!!