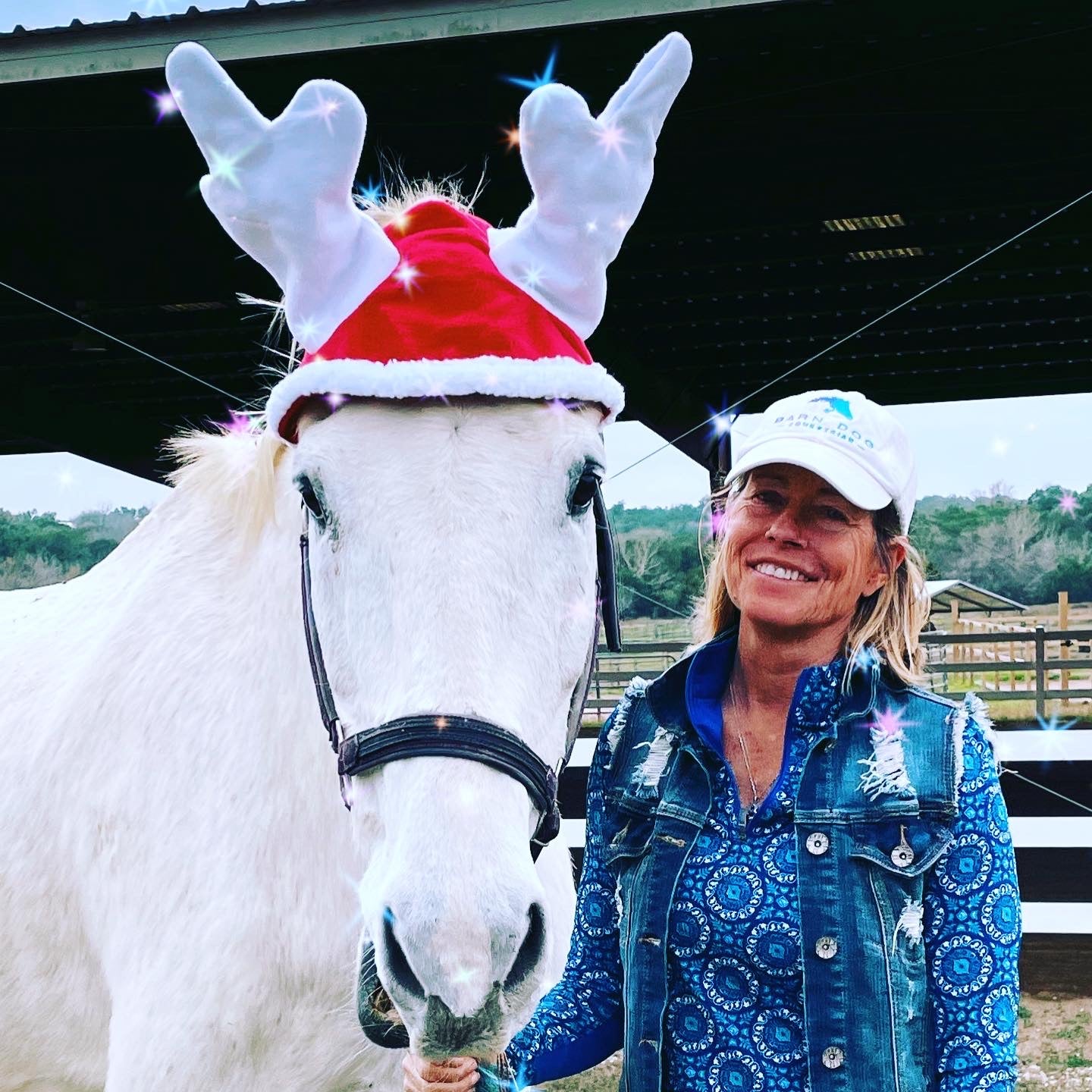 Horses and the holiday gifts that matter.
There's a lot of talk about how Christmas and the holiday season in general is too commercial. And even though we sell "things" too and hope you buy them, we recognize that our most important treasures are not measured in "stuff." 
The greatest gifts of this season and every other are the experiences that teach us how to live our best life. Travel and time with family are a couple of the ways the holidays can create the cherished memories we love. 
And while we may be biased, we also believe our horses are among our most generous connections, offering both gifts and priceless life lessons throughout the year. The holidays seem a great time to recognize them. Here are a few of our favorites:
They teach us skills we can use throughout our lives. 
There are too many circumstances to name where horse people find themselves building incredible things with nothing but duct tape and baling twine. 
 Horses show us we can overcome obstacles.
Last year, in Texas we had an unprecedented weather event, but our horses came through unscathed because of the relentless, creative and exhausting efforts of our barn staff, made up of lifelong horse people. 
 Horses teach us to be brave.
In the face of terror (like one of those plastic grocery bags caught in a bush with a slight breeze giving it the voice of doom), one of you (horse or human) has to be able to remain calm for the safety of both. Tip: It's always you.
They give us their trust.
Horses are a prey species that allows us, a predator to ride on their backs, in their most vulnerable spot. Words cannot describe how amazing that single act of faith remains.
Horses show us how to prioritize our spending.
They get all the money. 
Horses teach us to love without measure. 
They get hurt. They get scared. They get ill and they get irritable, at times (meaning they might, in a moment of distress, aim their teeth or hooves at us). And we love them through all of it because in return, they give us the safest place on earth to share our secrets, our joys, our love and our tears. 
Horses give us community.
It takes a village to care for a horse and the village we build at our barn or among our horse friends is strong and reliable. No matter where we go, there's a village waiting to embrace us and our horses. 
And most importantly: Horses dance with us and give us wings.
They teach our hearts to fly and our bodies to move to the rhythm of a thousand hooves. These are the gifts of a lifetime. 
The team at Barn Dog Tack wishes you, your families and your horses the happiest of holidays and joys of the season. We love you all. Merry Everything!